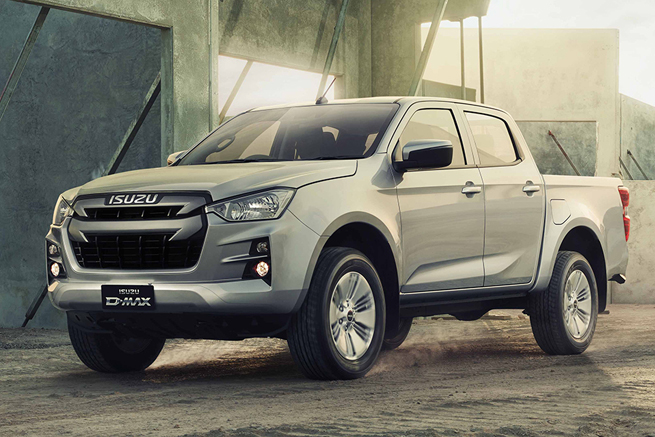 THE isuzu
D-Max DL20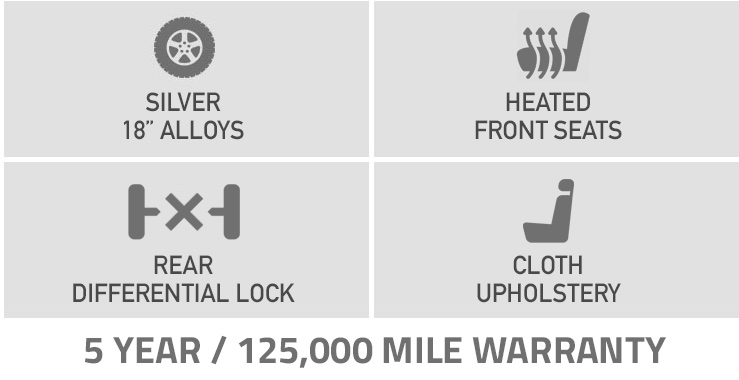 DOES EVERYTHING YOU NEED AND MORE
Available in both Extended and Double Cab, as well as manual or automatic transmission, it's not just about what the D-Max DL20 does, but the way it goes about it. Across track, field, construction site and on road, the ruggedly efficient Euro 6D compliant diesel engine, producing 164PS and 360Nm of torque, packs enough power to carry a one tonne payload or tow 3.5 tonnes effortlessly. The rear diff-lock and 'shift-on-the-fly' 4WD system help the driver keep control whatever the terrain. Plus, there's a whole host of smart features that make DL20 the workmate that has your back.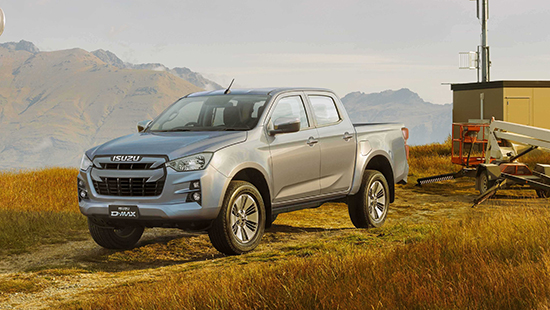 SMARTER

The sleek, new exterior design of the All-New Isuzu D-Max is complemented by the premium yet practical interior that puts driver and passenger comfort first. But don't be fooled by these good looks. Underneath it all, the Isuzu D-Max is a capable and reliable performer that is the perfect blend of style and substance.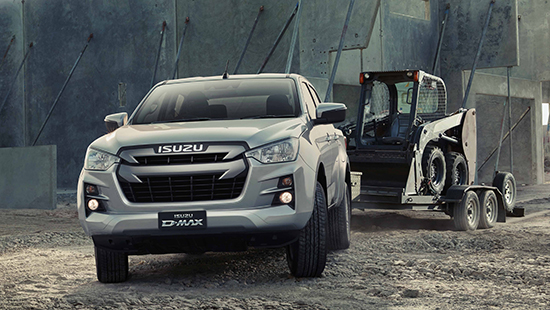 STRONGER

The All-New Isuzu D-Max has a powerful presence, with unquestionable Isuzu workhorse DNA at its core. The strengthened ladder chassis, extensive underbody protection. faster engaging shift-on-the-fly 4WD system, rear diff-lock* and 800mm wading depth make D-Max a true white water grafter.
*Standard on All-Purpose and Adventure models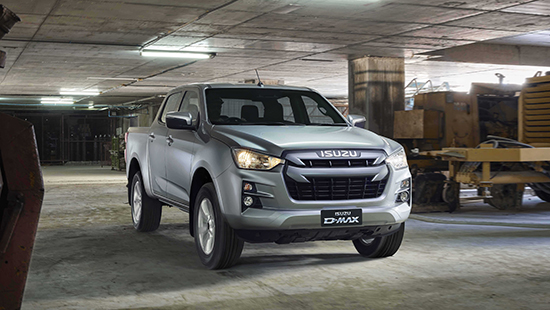 SAFER

Safer than ever, the robust All-New Isuzu D-Max is fitted with a wide range of safety features, including a comprehensive ADAS (Advanced Driver Assist Systems) package, which raises the bar for safety in the pickup truck segment. Featuring more airbags than ever before and a brand new E-Call system, there's a reason it's been awarded the maximum 5 star safety rating in the tough new Euro NCAP test.
To reserve the All-New Isuzu D-Max, please fill in your details and we'll get back to you. Please note, a deposit will be required.